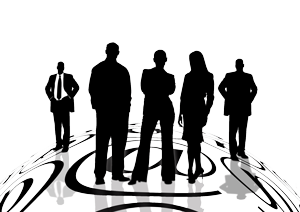 With EZOSHosting you have full control over your electronic communication:
Email accounts come with their own distinct username and password and allow for the sending and retrieving of e-mail from the same account. Most organizations assign each employee their own POP3 e-mail account.
All clients (except EZOS XS) are allowed to use unlimited email accounts (restricted by the webspace only, depending on which virtual domain account you choose). Unlike most other hosting companies, we allow you to use anything@yourdomain, so you can use popular addresses such as webmaster, sales, info, etc. The only restrictions on email addresses is that the only special characters allowed in the account name are hyphens, periods, and underscores.
You can set up your email accounts anytime, 24 hours a day, 365 days per year, automatically by logging into your account control panel. Our account control panel automates the tasks of administering your e-mail functions on your account.
POP3 or IMAP?
You can use both, the POP3 protocol or the IMAP protocol to fetch your messages. Please see our knowledge base for the protocol differences.
We strongly recommend to use SSL encryption when fetching your messages. All of our server applications are equipped with SSL certificates to keep your communication secure.
In your cPanel, you will find a listing of all email accounts set up for your domain on the server. Next to each account there is an icon that says "Configure Mail Client". Once you click on that icon you will be given a list of common email applications for Windows and Mac OS X. If you click on a link, you can download a file that will automatically set up the account specific details for the account on your local computer.